Yesterday we took down the show at the Steve Paul Gallery.   Thanks so much to everyone who came to the gallery walk on September 21 and the reception on October 13. Paintings make a far different statement–both to others and to the artist himself–when  one can present lots of them hanging as a group, as opposed to isolated canvasses.     I'm enormously grateful that through the generous efforts of Steve Paul and Jessica Heimberg I had this opportunity to show  these paintings this way to so many people.
read more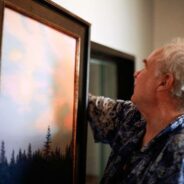 We shot a short video at my studio for the gallery's artist interview series.  Check it out 🙂
read more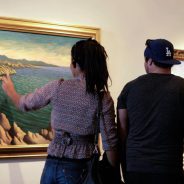 A big thanks to everyone who came out to Gallery Walk. Check out photos from the event on Steve Paul Productions facebook page.
read more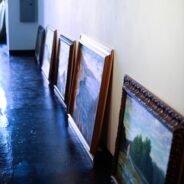 I am having a show, "Lin Medlin: Landscapes." The show is at the Steve Paul Gallery, 2814 Main Street #101, Dallas. The show will be open for the Deep Ellum Fall Gallery Walk on Saturday, September 21, 12.00-8.00 p.m. There will be a reception there for me on Sunday, October 13, from 3.00-6.00 p.m. The gallery will also be open on Mondays from noon to 5 p.m. or by...
read more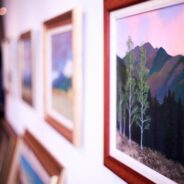 This is Lin Medlin's gallery website. For Lin's law practice, please go to http://linmedlinlaw.com. Thanks!
read more