If you are looking for Lin Medlin's legal website, please see www.linmedlinlaw.com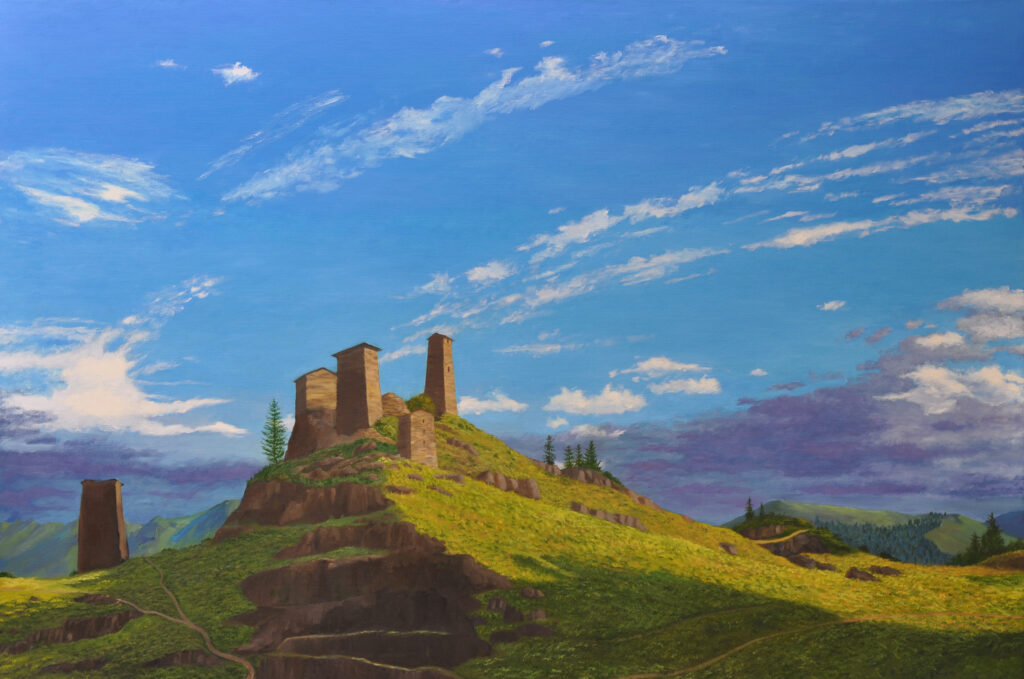 Welcome to my painting website.   I feel honored to be included in an upcoming three person landscape show with the extraordinary painters, Mary Vernon and Barnaby Fitzgerald.  The show, entitled A Conversation: Landscape Painting as Movement at Rest, will run at the Bathhouse Cultural Center from August 31 to September 28, 2019, with a reception on August 31. My recent paintings have focused on Big Bend National Park and the west coast of Ireland, and some of these will be in this show.  You can see recent paintings by clicking on "New Paintings" in the menu above.
Two of my paintings were on display this spring as part of the 2019 Dallas Art214 Juried Exhibition.  Road to the Sacred Mountain was at the South Dallas Cultural Center from April 6-May 25, 2019, and Citadel at Omolo, shown on this homepage, was at the Oak Cliff Cultural Center from April 27-May 31, 2019.
My last solo show ran from August 21 to September 22, 2017 at Brookhaven College. If you click on "Brookhaven Show" on the menu above, you will be taken to images of the paintings included in it.  I discuss the exhibition at "Statement About the Brookhaven Show." 
From November of 2013 through 2014, I worked on a series of landscapes of the Rio Grande and Pecos Canyons, two of which were in the Brookhaven Show, and the rest of which are included at "Rio Grande Paintings."
Twelve of the paintings on the Colorado Trees page were in a show, "Lin Medlin: Landscapes," which ran from September 14 to October 21, 2013 at the former and much missed Steve Paul Gallery, 2814 Main Street #101, Dallas.  A number of earlier paintings were also in the show.  Some of these, along with many additional works,  can be seen on the Other Paintings page, where you'll see landscapes from Crete, Cornwall, France, and other locations.
Thanks for taking a look.
Lin Medlin